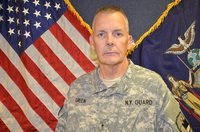 Paul J Green
Paul J, Green, 58, of Somers, New York, formerly of White Plains and Millwood, passed away Saturday, April 27th, quietly at home, after battling a long illness.
Paul was born on July 7th, 1960 to Phillip and Phyllis (Styles) Green. For the past 20 years he was employed by the Amawalk Shenorock Water District as a water treatment operator. He was an active member of a number of organizations, which represent a rich life full of a desire to help others. Paul was an EMT with Ossining Volunteer Ambulance Corps when he met his wife, then a nurse at Phelps Memorial Hospital. During that time, he was a member of the Millwood Fire Department. In 1995, he became a NYS Licensed Practical Nurse.
After their wedding, the family moved to Somers NY, and Paul joined the Somers Fire Department, in which he served many roles, from Dive Lieutenant to Commissioner. He was on the Westchester County Hazardous Materials and Technical Rescue Team, and he was a Mason. As a Chief Warrant Officer with the 244th Medical Unit of the New York Guard, he served at Camp Smith on Operation Maria, providing material assistance after the hurricane.
Paul is the loved husband of wife Leslie and loving father to Molly Wright. He is also survived by his two brothers, his sister, many nieces and nephews, and a loving mother-in-law. Paul was an outstanding and dedicated member of the Somers community who was taken from us too soon.
Friends may call at Clark Associates Funeral Home, 4 Woods Bridge Road, Katonah, NY on Friday May 3rd from 2 to 4 and 7 to 9 PM
In lieu of flowers, memorial contributions can be made to The Wounded Warrior Project, PO Box 758517, Topeka, Kansas 66675-8517