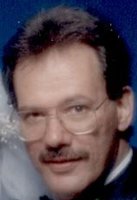 John Michael Marzuillo
John Marzuillo, 72, of Bedford Hills, New York, died October 9, 2019.
John was born in New York Hospital in Manhattan on January 29, 1947, the youngest of two sons, to Catherine (Werner) and Carmine Marzuillo. He is predeceased by his brother James. John was baptized and confirmed at St. Catherine of Siena Church Dominican Fathers in New York City and lived a Christian life with deep devotion to Christ.
John grew up a member of a close and loving family with many aunts, uncles and cousins with whom he maintained a special bond.
John graduated from High School of Art & Design in 1965 and enjoyed a long and successful career as a graphic artist. Early in his career he was employed by Avon and later serviced clients, including New York Telephone and Chesebrough – Pond's, while employed at the graphic design firm Oaktree Graphics from 1978 until 1991.
John enjoyed fly fishing and tying flies with his brother, Jim, with whom he spent many weekends fresh water fishing on Long Island. He was an avid photographer who delighted in calling attention, with his photographs, to the little things often missed in everyday life and to the beauty that surrounds us. John was a devout New York Yankee fan who enjoyed going to the Stadium to watch his favorite team play. When he wasn't watching baseball, he was cheering on the New York Rangers wearing his favorite hockey jersey.
John is survived by his loving wife and best friend of thirty-eight years, Karen.
The family will receive friends at Clark Associates Funeral Home, 4 Woods Bridge Road, Katonah, New York on Friday, October 11th, from 2PM-4PM and 7PM-9PM. A Mass of Christian Burial will be celebrated on Saturday, October 12th at 10AM at St. Mary of the Assumption, 55 Valley Road, Katonah, New York. Internment will follow at Gate of Heaven Cemetery, 10 W. Stevens Avenue, Hawthorne, New York.