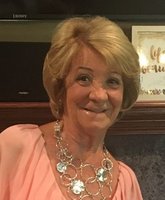 Elvira Broccoli Scatigno
Scatigno, Elvira (nee Broccoli) "Vera", age 76, passed away peacefully on Saturday, October 12, 2019.
Vera was born in Italy in 1943 and came to the US when she was 5 years old. She grew up in Dobbs Ferry and graduated from Dobbs Ferry High School. Vera and Al later relocated to Somers, NY where they raised their family. She received her Real Estate License and spent over 30 years as an Agent for various companies.
Vera is survived by her beloved husband of 56 years, Alfio (Al). Loving mother of three children: Richard, John, and Laura Scatigno, and daughter-in-law, Michele, and cherished grandmother of Sydney, Samantha and Gianna.
The family will receive friends on Tuesday, October 15th from 3 to 7 pm at Clark Associates Funeral Home, Katonah, NY. A service will be held at the Funeral Home on Tuesday at 5pm.