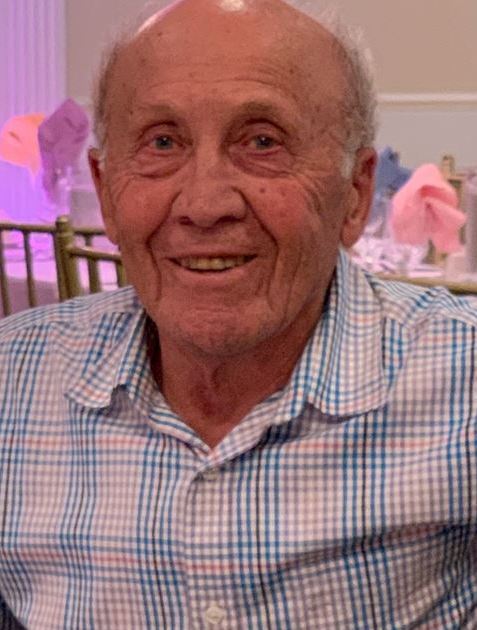 Mario Lancia
Mario Lancia, of Katonah, NY died peacefully on Wednesday, September 9, 2020 in his home. He was 85. He was a loving husband, father and grandfather, a hard worker, passionate gardener and generous man who loved to sit around a dinner table with his family and friends telling stories of Italy.
Mario was born on March 12, 1935 in Ripi, Frosinone, Italy to his parents Angelomaria Lancia and Maria Giustina Cortina. At the age of 23 Mario traveled to the United States as an Immigrant and settled in Bronx, NY where he worked in construction as a laborer throughout the NYC area. In 1958 he married the love of his life, Cosimina (Mimi) Tomassi.
Mario and Cosimina moved to Katonah, NY in 1968 and raised two children. When Mario retired in 1997, he and Mimi would spend the winter months in Sarasota, FL. He loved the beach and the sun. Mario is remembered as a father and grandfather who was very proud to provide for his family. He was a firm believer in hard work. He loved to walk with his friends, spend time with family, and laugh with his grandchildren.
Mario is survived by his wife, Cosimina; his brother Michael Lancia and sister-in-law, Pat Lancia, of Somers, NY, his sister Lucia Capogna, of Ewing, NJ, his daughter Linda Lancia, of South Salem, NY, his son, Steven Lancia and daughter-in-law Margo Lancia, of Bedford, NY; and his grandchildren, Nicholas and Michael Lancia. Previously deceased brothers and sister include; Alessandro, Pietro, and Giovannina Lancia, and brother-in-law Antonio Capogna.
A private wake will be held at Clark Associates Funeral Home, 4 Woods Bridge Road, Katonah, NY on Saturday September 12th. The mass of Christian burial (limited to 55 persons) will be celebrated at St. Mary's Roman Catholic Church, 55 Valley Road, Katonah, NY on Saturday, September 12th at 10am. Interment will follow at Rose Hills Memorial Park, 101 Mill Street, Putnam Valley, NY.