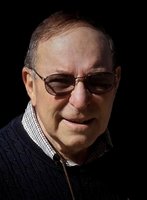 Paul Hall Baren
Paul Hall Baren of Cornwall Bridge, CT died on December 26, 2020 at the age of 95. Paul was born on February 7, 1925 in the Bronx, NY to the late Philip and Anna (Hall) Baren.
Paul married Anne (Hammes) Baren in 1959. They were happily married for 59 years until Anne predeceased Paul in 2018. Paul and Anne raised two wonderful boys, Ian Doyle Baren (who predeceased Paul in 2019) and Andrew Hall Baren, first in Yorktown, NY then in North Salem NY, before moving to Cornwall CT.
Paul was a US Army Veteran who served during World War ll. He was a proud graduate of Cornell University (1951) where he received a BA of Architecture. He was one of the original members of Watermargin, an interracial, inter-religious fraternity, which was novel for the time and set a positive example for the larger campus. He was also a member of L'Ogive and the Gargoyle Society. Paul worked for Skidmore, Owings and Merrill from 1954-1981 as Project Architect on many buildings in New York City, Atlanta, Portland, Virginia, Rio de Janeiro, and many more locations. Most notably, Paul worked on the Olympic Tower and the Georgia-Pacific Headquarters. After retiring from architecture in 1982, Paul fulfilled a dream and bought a retail hardware store in Katonah NY, Katonah Paint and Hardware, which he sold to his son Andrew in 1987. Paul remained active in the hardware store and was also active with Katonah Architectural Hardware.
Paul was a very active and committed citizen throughout his life and that extended to the Cornwall community. He was a founding member of both the Cornwall Foundation and Habitat for Humanity of Northwest Connecticut. He was also very involved with the Cornwall Congregational Church.
Paul was a loving and devoted husband to Anne, a very proud father to Ian and Andrew and was also so proud of his grandchildren, Alex and Rebecca. He was a wonderful and caring friend and will be missed by all who knew him. He is survived by his son Andrew Baren (Erica) and grandchildren Alex Baren (Katina) and Rebecca Baren (Jeremy Djukanovich-Fiancé).
The family will hold a memorial service at a later date.
Contributions can be made in memory of Paul to the UCC Building Fund.
The United Church of Christ
PO Box 35
Cornwall, CT 06753