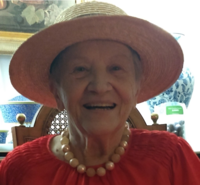 Anneliese Doring
Anneliese Doring, 89, of Somers, NY passed away on Saturday 4/10/21. She was born on August 1, 1931 in Ettlingen, Germany to Anna and Hilarius Angst.
She is survived by her husband of 63 years, George Doring; two daughters, Christina Ward and Michelle Minigell (Michael) and 4 grandchildren; Caitlin, Erin, Tess and Molly.
A Catholic mass will be celebrated at St. Joseph's Church in Somers on Friday, 4/16/21 at 11:30am.
In Lieu of flowers, the family has requested that remembrances be made in the form of contributions to the Alzheimer's Association, https://www.alz.org/
Or Rosary Hill Home, 600 Linda Ave, Hawthorne, NY 10532, (914) 769-0114.