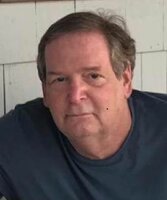 Lawrence J. "Larry" Eisenberg
Lawrence J. Eisenberg, "Larry", 71 of Goldens Bridge, NY died Thursday, October 14, 2021 at home.
Larry was born on August 17, 1950 in Newark, NJ to the late Herman and Harriet Eisenberg.
He was a graduate of C W Post University and received his JD from the University of Arkansas. He practiced law as an attorney in the state of New York for over 45 years. Larry took great pride in his work, but most of all he loved his family.
Larry is the devoted father to his daughter Halley and his son Ross (Martina). He is also survived by his sister Mindy, his nephews, and his longtime companion Barbara. Larry love sports, pugs, music, Hawaii, and spending time with family. He will be missed and will always be loved.
A graveside service will be held at King Solomon Memorial Park, 550 Dwasline Road, Clifton, New Jersey 07012 at 12noon on Monday, October 18th, 2021.