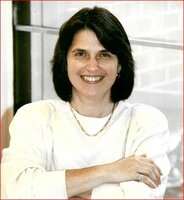 Ellen B. Oksman
Ellen B. Oksman, (née Lebowitz) of Heritage Hills, Somers, NY passed away peacefully on Monday, April 25, 2022.
Ellen was born on October 31, 1942 in Elizabeth, NJ to the late Leo and Sarah Lebowitz.
With dual master's degrees in both Social Work and Speech Pathology, Ellen put her love of helping children and adults in need to work throughout her life. Her early career was at the Mathany School in New Jersey working with children. Later, she continued her work at United Cerebral Palsy and finally at Jansen Hospice.
Ellen is the beloved wife of Norman, loving sister to Renee, and loving mother to Robert and Michelle. Additionally she shared her love with her nieces Dana and Rachel, and grandchildren Victoria, TJ and Danielle.
From a young age, Ellen was deeply passionate about social justice and equality and carried these beliefs throughout her life. Ellen was also a lover of the arts with a passion for performing and enjoyed participating in various community groups.
The funeral will be held at Ferncliff Cemetery in Hartsdale at 1:00 pm on Thursday April 28, 2022.
Her graveside service will be broadcast live at: https://client.tribucast.com/tcid/9667865364