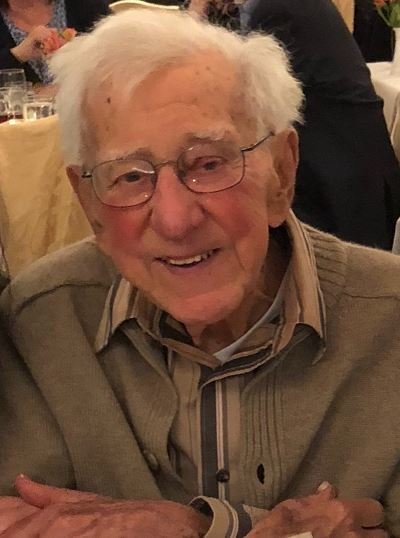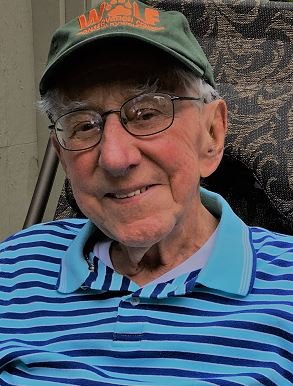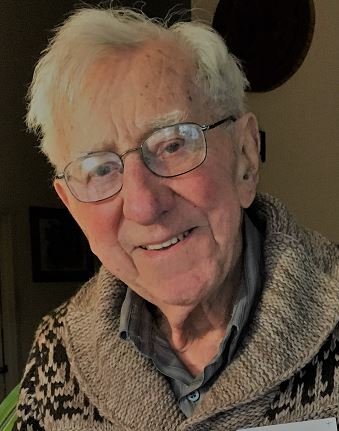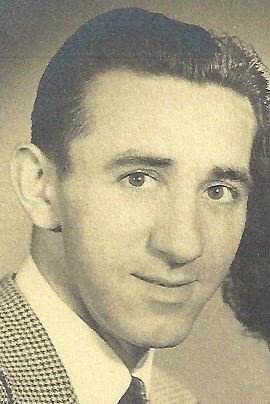 In Memory of
Ernest G. Meder
Friday, December 21, 2018
Plant a Tree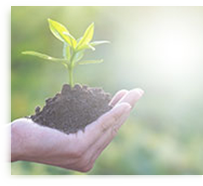 Obituary of Ernest G. Meder
Ernest (Ernie) Meder, 95, a longtime resident of Heritage Hills in Somers, NY, died Friday, December 21, 2018. Ernie was born on July 4, 1923 to Theresa (née Hofmann) and Ernst Meder, of Queens (Maspeth), NY, the oldest of two sons. Theresa and Ernst were post-WW I immigrants from small towns northwest of Frankfurt, Germany.
Ernie was raised in a German-speaking family and prized his German heritage, especially bratwurst and beer. During the Great Depression, a junior high school teacher spotted the talents of this hard-working, ambitious young boy and urged him to apply to Brooklyn Technical High School (Brooklyn Tech), from which he graduated in 1942 with honors as a member of Arista.
Ernie often commented how this single opportunity -- to attend BTHS -- changed the trajectory of his life. After high school, he entered Cooper Union on a full scholarship, pursuing a degree in civil engineering. World War II interrupted his studies; he joined the Army Air Force as an airplane and engine mechanic and served in Okinawa in 1945-46. Upon his return to civilian life, Ernie entered the work force to help support his family (his father died in 1945; his mother in 1989). While working full-time, Ernie later earned a B.S. in Physics from Hofstra College (now University) in 1960 and subsequently also pursued an M.S. in Materials Science at New York University.
While working at Sperry Gyroscope Company on Long Island in the late 1940s, Ernie met the love of his life, Ann Pellicano, who hailed from the Bronx. They married in 1950 and raised two daughters (Joanne and Marilyn), first in Syosset, NY. Upon joining IBM in 1962 (working at its famed Thomas J. Watson Research Center in Yorktown Heights, and later in East Fishkill, NY on thin-film silicon chip development), Ernie and his family moved to Mamaroneck and then White Plains (Greenburgh), NY. In 1975, Ernie and Ann moved to the Heritage Hills community in Somers, NY.
They were among its very first residents and continued to reside there for the rest of their lives. Ernie retired in 1987 and in the years that followed, he and Ann traveled the world (train travel was a favorite of his) and pursued a variety of shared interests. An avid tennis player, Ernie played doubles into his mid-80s, was an accomplished woodworker (among the founding members of the Heritage Hills Woodcraft Club), active in the Heritage Hills community (first president of the Condo 2 Board of Managers), and devoted volunteer at the stroke support organizations OPUS and St. Andrews Day Program in Hartsdale, NY. During his retirement, he also made time to tutor high school students in Somers as well as young people incarcerated in the Florida state prison system when he and Ann spent some time on the Gulf Coast during the winter months. Throughout his life, Ernie also derived enormous pleasure from and took great pride in the accomplishments of his wife, daughters, son-in-law and grandsons.
Ernie was known for his love of life, his kindness and the interest he showed in others, his self-deprecating and fun sense of humor, and resolute, disciplined nature. Many a mealtime conversation over the years also featured one of Ernie's "bonus" physics lessons. His family and friends will always cherish memories of Ernie as a warm, caring and generous son, husband, father, grandfather, brother, uncle, nephew, cousin and loyal friend.
Ernie and Ann were married for almost 63 years (she predeceased him in 2013). He is survived by daughters Joanne and Marilyn (Scott), grandsons Kyle and Cameron, and many nieces, nephews, extended family, and friends. A private cremation is planned per Ernie's wishes. Those who may wish to remember Ernie with a memorial gift may contribute to St. Andrews Day Program, 101 North Central Avenue, Hartsdale, NY 10530.
Share Your Memory of
Ernest

4 Woods Bridge Road | Katonah, New York 10536
Phone: (914) 232-3033 | Fax: (914) 232-7896 | Email: info@clarkassociatesfuneralhome.com