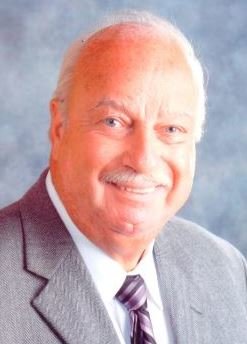 In Memory of
Robert J. "Bob" Stanton
Thursday, July 18, 2019
Obituary of Robert J. Stanton
"Bob"
July 10, 1941 - July 18, 2019
78, A 50 year resident of Somers, NY., formerly of the Bronx, N.Y. died peacefully surrounded by his family on Thursday July 18, 2019. He was born on July 10, 1941 to Antoinette and Carl Stanton in New York City.
Beloved husband of Helga (Rida) of 50 years and loving father of Corinne Stanton, Robert Jr. (Katie) Stanton, Janine (Richard) Lamb, Rick (Nicole) Stanton. He is a devoted grandfather to Diana, Mikey, Ricky, Rachel, Chloe, Lila, Bobby (III) and Andi.Predeceased by his brother Raymond Stanton, brother in law to Rosemarie Stanton and caring uncle to Raymond Jr., Ronald and Susan. Plus many cousins who loved him dearly.
A graduate of Dewitt Clinton High School and later New York Community College, Bob then pursued his love for law enforcement by joining the Mount Vernon Police Department in 1964. His first assignment was as a motorcycle cop, "Cycle 3" , then advanced to Detective, until his retirement in 1984. Bob then worked for IBM in security in Purchase, N.Y. Bob also worked for Lehrer- McGovern and White Plains Center doing security. His final place of employment for 30 years was with the Somers Police Department where he advanced to Lieutenant. He thoroughly enjoyed patrolling his hometown and was nick-named the "Stop and Shop Cop."
Bob was a member of the Blue Knights Chapter 12, NYS Fraternal Order of Police #704, New York Police and Fire Retiree Association, Inc., Somers Benevolent Association, Somers Lions Club and Lake Lincolndale Properties Association.
Bob's hobbies and interests included riding his motorcycle, playing softball, attending car shows, racquetball, boating, dancing, oldies, enjoying Italian Cuisine, gardening, going on cruises and simply enjoying his morning coffee while looking over at the lake in Lincolndale.
Bob's fondest memories are those times spent with his family in the Poconos where he named the family motto, "Togetherness."
Friends may call at Clark Associates Funeral Home, 4 Woods Bridge Road, Katonah, NY on Monday July 22 and Tuesday July 23 from 2 to 4 pm and 7 to 9 pm. The Mass of the Christian Burial will be celebrated at Saint Joseph's Church,95 Plum Brook Road, Somers, NY on Wednesday July 24 at 11:30 a.m. Interment will follow at Ivandell Cemetery, Somers, N.Y.
In lieu of flowers, please donate to the Robert Stanton Scholarship Fund. Donations can be sent to the Town of Somers PBA, P.O. Box 501, Somers, N.Y. 10589.
Share Your Memory of
Robert

4 Woods Bridge Road | Katonah, New York 10536
Phone: (914) 232-3033 | Fax: (914) 232-7896 | Email: info@clarkassociatesfuneralhome.com