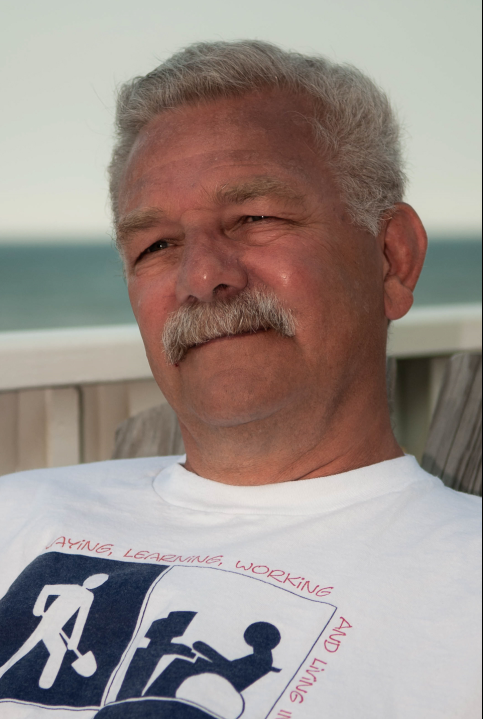 Obituary of Robert J. Mankowski
Mankowski, Robert Joseph, "Bob" 79 of Somers, NY, died Thursday, January 14th, 2021 at Northern Westchester Hospital.
Bob was born on March 16th, 1941 in Brooklyn, NY. He was the only son, and youngest of five children of the late Francis and Mary (née Werner) Mankowski. "Northside Bob" loved growing up in Brooklyn – playing in McCarren Park and rooting for the Dodgers.
After spending grade school being disciplined by the nuns at St. Vincent de Paul Catholic School, he attended Boys High (most days), where he was friends with NBA player and Harlem Globetrotter, Connie Hawkins.
Bob and his family suffered a few exceedingly difficult years with the passing of his sister Marianne, his father, and his grandmother in close succession, so to give his mother some relief, Bob went to live "above the pork store" with his sister Loretta, and her husband Paul Massotti, who was like a second father to him. Bob was forever grateful for the kindness and generosity of Paul and Loretta – taking in a troublemaker like himself.
Bob spent several of his teenage summers as a barker running several concessions (fake headlines, goldfish race) on the Steel Pier in Atlantic City for $40 per week, but regretted that he didn't take the offer of 50¢ an hour.
He was a graduate of New York Community College receiving his Associate Degree in Construction Technology, and was proud to have served our country as an artillery Staff Sergeant in the Army National Guard. He was never called to active duty, but had a frighteningly close call a few weeks before finishing his training at Fort Sill, OK. JFK was assassinated, and the sergeant told Bob to clean his rifle and get ready to fight the Russians or Cubans, or whoever was behind it.
He started his professional career as a draftsman working with the world-famous designer Raymond Lowey, but also did a lot of late-night freelance work to help make ends meet. He later worked for A&S in Brooklyn, and then Bloomingdales in Manhattan where he finished his career as Director of Construction in 2009. He made a lot of life-long friends at work, and enjoyed many great gambling trips with his buddies to Atlantic City and Las Vegas.
He met the love of his life, the late Marian (née Quinn) from Maspeth, NY in 1960, and they were married in 1964. Unbeknownst to them, his mother and Marian's father had met years before – they frequented the same speakeasy! Together Bob and Marian raised two children, Lori (Luis) Chiriboga of Somers, NY, and Robert (Tonya) of Middlebury, CT, and enjoyed spoiling their four grandchildren, Matthew and Lauren Chiriboga, and Sam and Emma Mankowski, and his black lab, Coal. Bob and Marian treated them all to amazing vacations together in places like the Outer Banks, the Florida Keys and Martha's Vineyard, and since he was an avid photographer, we have the pictures to prove it.
Before moving to Somers in 1978, Bob, Marian, Lori, and Bobby lived together in Queens, and Bob became a loyal fan of the Mets and Jets. He supported them until the day he died, despite them having consistently disappointed him over the years.
He is survived by many people that know him as "Uncle Bob," and many of them are not even related to him. He was generous with his time, and with his jokes – he had a great sense of humor, and could quickly come out with a corny (and sometimes dirty) joke to suit any occasion.
He was a picky eater his whole life. In fact, he took picky eating to another level. His standard take-out order at the Chinese restaurant was chicken soup without the chicken. Nevertheless, he very much enjoyed having lunch with his surviving sisters, Loretta Massotti and Dorothy Clements who lived next door to him.
After 46 years of marriage Bob was heartbroken in 2010, when his beloved wife passed away prematurely, but he strongly believed she continued to watch over him. We know this because he often wore a tee-shirt claiming, "My wife is my guardian angel." We take comfort in knowing that Bob is finally reunited with Marian, which is what he wanted most of all.
Bob will be remembered and missed for the great stories he told, a small fraction of which are touched on here.
Visitation for family and friends will be on Tuesday, January 19th, 2021 from 2:00pm to 4:00pm and from 7:00pm to 9:00pm at Clark Associates Funeral Home, 4 Woods Bridge Road, Katonah, NY.
The Mass of Christian Burial will be celebrated at 10:00am on Wednesday, January 20th, 2021, at St. Joseph's Church, 95 Plum Brook Road, Somers, New York. Interment will follow at St. Joseph's Cemetery, Route 202/Route 100 in Somers, NY.
Contributions can be made in Bob's honor to Operation Gratitude (https://www.operationgratitude.com/) or National Park Foundation (https://www.nationalparks.org/)
Share Your Memory of
Robert

4 Woods Bridge Road | Katonah, New York 10536
Phone: (914) 232-3033 | Fax: (914) 232-7896 | Email: info@clarkassociatesfuneralhome.com