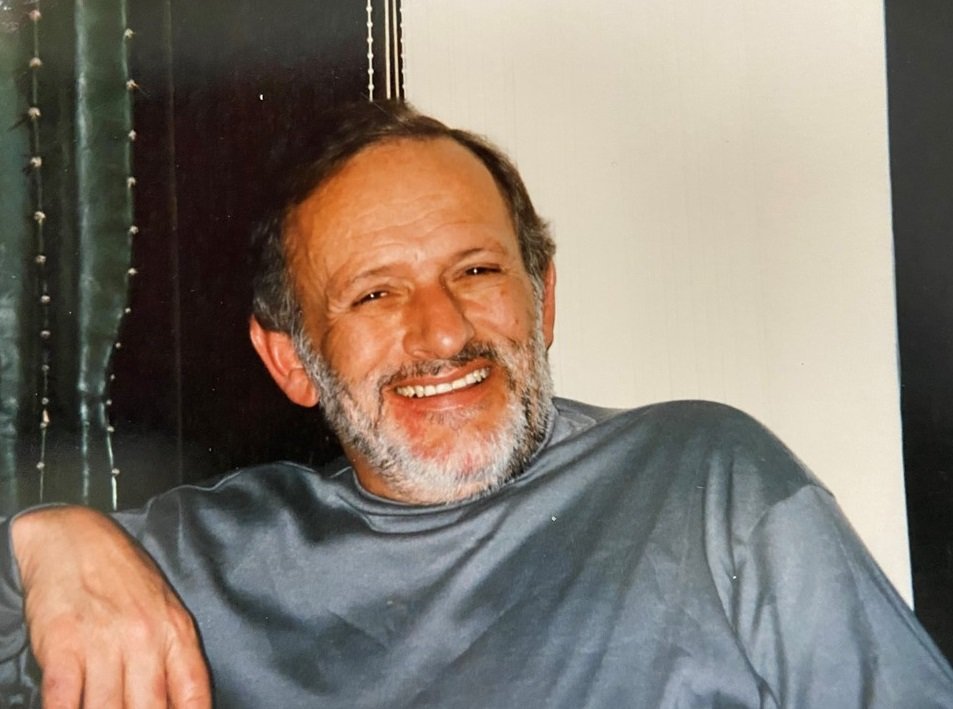 Obituary of John P. Muro
John Peter Muro, Sr. went home to be with his beloved Lord and Savior, Jesus Christ on August 2, 2021, after a courageous battle with pancreatic cancer. John was born on October 3, 1935, in the Bronx, NY, to Joseph and Florence Duelfer Muro.
John was a gifted and multi-talented entrepreneur. As a teenager he found a job as a welder, and by his mid-twenties he had risen to the master welder level and started his own successful company, Allied Boiler Control in NYC. In his forties he switched careers to begin a water and wastewater treatment company called Allied Pollution Control, Inc., which he built up with the help of his sons. He continued to work part time for this company right up until the onset of his illness. John always took great care of his customers, many of whom became like family to him.
John served in the U.S. Army and was stationed in Germany for two years beginning in August 1957.
In 1971 John moved with his young family to the Purdys section of North Salem, and he remained in that home for the rest of his life - a home which he enjoyed updating inside and out, mostly using his own skills. He was very well known throughout the area for his ready smile, kindness, and generosity.
A life-long avid reader, John thoroughly enjoyed reading history, theology, and philosophy, and especially the Bible. He took great pleasure in learning new hobbies and activities, and was very athletic. A partial list of his interests at various points in his life would include baseball, softball, bowling, running, biking, harness racing, painting, classical music, gardening, and especially golf. One of his favorite places to be was relaxing on an ocean beach, and he especially enjoyed his time on Long Beach Island in New Jersey.
John was heart-broken at the death his first wife Marie Carbonetto Muro in 1998. He was also predeceased by ten of his eleven half and full brothers and sisters – Charles Hudson, Raymond Hudson, Lillian Lewis Thomas, Florence Lewis Renz, James Lewis, Raymond Lewis, Dorothy Muro Portello, Joseph Muro, Henry Muro, and Daniel Muro.
His is survived by his beloved second wife Beverly West Muro. He is also survived by his daughters Donna Pennoyer (Raymond III) and Rosemarie Gariolo (Ronald Sr.); his sons, John Muro II (Jillian), and Joseph Muro (Elizabeth); and his stepdaughter Heather Pisani Weintraub (Matthew). Also mourning his loss are his grandchildren Ray Pennoyer IV, John Pennoyer, Michael Pennoyer, Danielle Pennoyer Vaichus, Nicole Pennoyer Amory, Jessica Gariolo, Andrea Gariolo, Ronald Gariolo Jr., John Muro III, Matthew Muro, Benedetto Muro, Alicia Muro, Julia Weintraub, as well as his six great-grandchildren and one more on the way.
John and his first wife Marie were truly blessed when their beloved friend Theresa Ryan (Joseph) asked them to add her own children to their family upon her death in 1982. And so, John is also survived by children Patricia Ryan Williamson (Roy) and William Ryan (Susette), and grandchildren Ellie Williamson Butler, Katie Williamson, Patrick Ryan, and Jack Ryan.
He is also survived by his mother-in-law, Irene West, his sister, Theresa Muro Nasi, and many nieces and nephews.
There are no calling hours. A public memorial service is scheduled at St. Luke's Episcopal Church, Somers, NY, on Saturday, August 7 2021, at 1:00 p.m., with his son-in-law, the Rev. Dr. Ray Pennoyer III officiating. Burial will be private and at the convenience of the family.
In lieu of flowers memorial contributions may be made to one of John's favorite charities, St. Jude Children's Research Hospital (www.stjude.org) or Wounded Warrior Project (www.woundedwarriorproject.org/donate).
Share Your Memory of
John

4 Woods Bridge Road | Katonah, New York 10536
Phone: (914) 232-3033 | Fax: (914) 232-7896 | Email: info@clarkassociatesfuneralhome.com