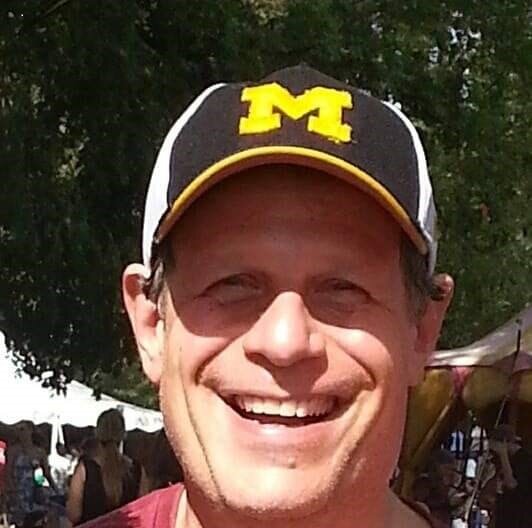 Obituary of David Kane
David Lawrence Kane of Somers, NY passed away on Thursday, January 20th, 2022 at Northern Westchester Hospital.
David was born on February 28th, 1962 in Brooklyn, NY to Jack Kane and the late Marsha Kane. He lived out his early years being the King of Cool in Brooklyn until 6th Grade, before moving to Merrick, NY to live out the rest of his grade school days. It was here that he made an incredible amount of friendships and bonds to last a lifetime. His love for music and the Grateful Dead in high school led him to his next phase as a percussion student at the University of Michigan, GO BLUE!
After making insurmountable memories land dear friends in his childhood, David went on to start his professional career in insurance at York International. He became among the best in his trade, impacting both clients and coworkers tremendously with his humor and wisdom. David taught his peers unforgettable life lessons, and moments later could make them laugh so hard they would cry. In addition to his full time role, he became masterful in trading stocks and more recently crypto; he invested in anything he saw an opportunity to help his family grow and thrive. As a testament to his knowledge and dedication, David won the World Cup of Futures trading in 2003, an honor awarded to few.
David is survived by is beloved wife Carrie, his sons Lucas, Spencer and Oliver, his brother Robert, sister Steffi, his father Jack, and his step mother Shirley Kane whom he all loved dearly. David was an incredibly devoted father, involved in everything his children did. From Lucas' acting, to Spencer's football games, and Oliver's snowboarding/karate--David never missed a big event, a ride to practice, or lending a helping hand. His support for his children was unwavering, and his love and pride for their accomplishments enormous.
David's love for sports was reflected in his accomplishments. He won the World Cup of fooseball over 8 times, in a family tradition shared with his father and brother. He became a football official, working his way up to white hat referee status in high school varsity and semi-pro football games. His passion and love for the game was unmatched. As a huge fan of Michigan football, he celebrated as a champion, watching them defeat Ohio State, win the big ten championship, and make the playoffs.
His love for music remained through the entirety of his life , joining in jam band concerts, frequent jam sessions with his friends, playing drums at his synagogue for years, and hanging with all his Wall Street Dead Ahead friends who he loved dearly.
He had an amazing balance of being so grounded in reality while remaining spiritual, and formed incredible relationships with his friends whom practiced releasing with him. His outlook on life was profound, and his multifaceted mindset was able to guide so many others.
David made a massive impact wherever he went and created lifetime friendships through every endeavor. His death has caused ripples through the world. People of all walks of life felt a massive impact from his incredible energy, positivity, his hilarious humor, and endless wisdom. David will be missed by everyone who met him; his death has created an immeasurable loss to the world.
Friends and family may come by Monday, Tuesday, Wednesday at 7:30 pm to sit shiva. There will be a zoom link provided for people who want to join remotely as there will be a zoom service from David's rabbi. In the spring, a celebration of life party will be held to properly honor David in the way he would have wanted--with happiness and levity for all those he loved.
Information on this will be shared to all once scheduled.
In lieu of flowers contributions may be made to: The Doe Fund at www.doe.org or Pamela Wilson: http://www.pamelasatsang.com/ or Kate Freeman, Heart of Releasing: https://heartofreleasing.org/
Shiva on Monday, Tuesday and Wednesday at 7:30 pm :
Zoom Link: https://us02web.zoom.us/j/89366670135?pwd=YTVKalcvYkdyaVRMODg2alAzTHhJUT09
Meeting ID: 893 6667 0135 Passcode: 109384
Share Your Memory of
David

4 Woods Bridge Road | Katonah, New York 10536
Phone: (914) 232-3033 | Fax: (914) 232-7896 | Email: info@clarkassociatesfuneralhome.com