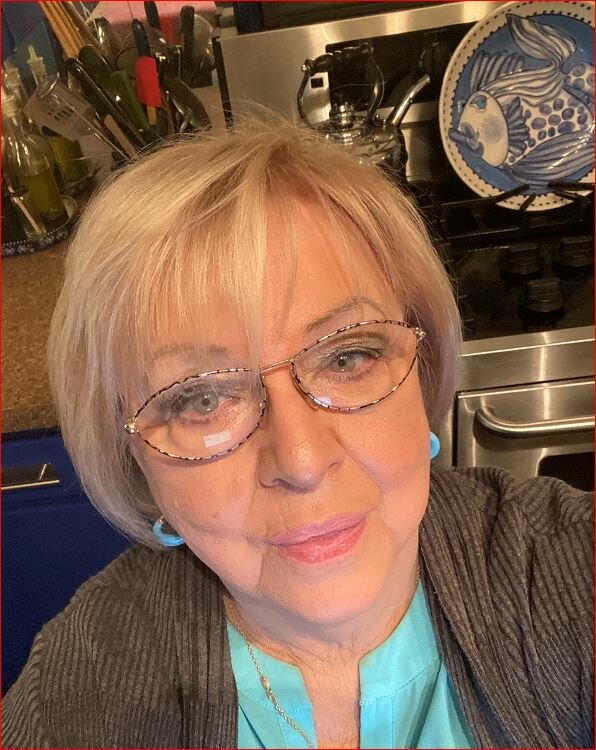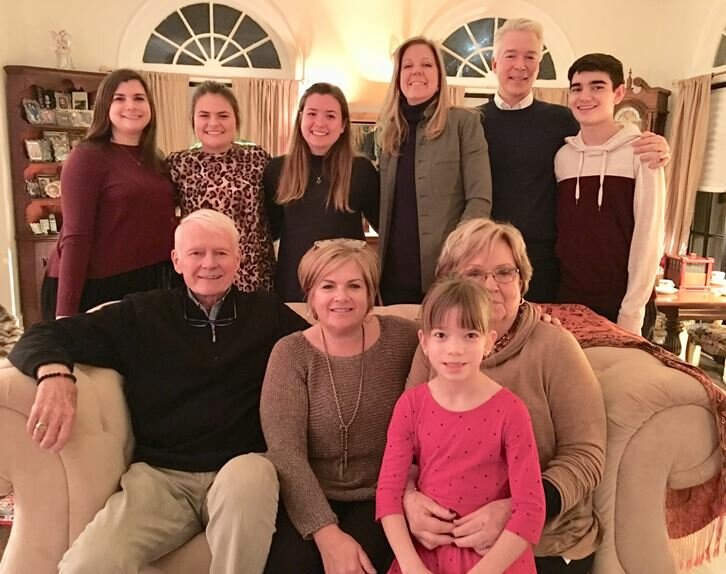 Obituary of Alexandra Wainwright
Somers NY – Alexandra Wainwright died as she lived with beauty, dignity and grace. She was at peace and surrounded by family members on Wednesday, September 28, 2022, at Northern Westchester Hospital in Mt. Kisco, New York. Alexandra was 81 years old.
Born Alexandra Arlene Olszewski in 1941 in Wilmington, Delaware to parents Sophia Caroline Manista and Edward Stanley Olszewski. Her earliest memories and childhood were growing up in the Brandywine area with her older brother Edward and several cousins. Alexandra was a woman who loved to cook and be close to her family andfriends. She would tell stories of her childhood which included hanging upside down from a tree limb shooting attargets like Annie Oakley.
As a young girl her mother encouraged her to decorate her own bedroom; expecting a feminine color like pink, she was surprised to find Alexandra's room a rich chocolate brown color with a level of sophistication beyond her 12 years of age. She had exquisite taste and could use the simplest objects, along with a little paint and creativity to make a room elegant beyond imagination.
Alexandra not only loved interior design, she was an excellent cook and would entertain family and unexpected guests at her home with incredible menus and table-scapes. She once entertained 120 guests in their home and catered the event entirely herself. Her daughter Hilery nicknamed her "Martha Stewart-MacGyver '' because of her ability to entertain, but also her ability to take duct tape and gold spray paint to fashion a finial for a window treatment instantly. She had an incredible eye for color, placement and proportion.
Her family enjoyed many holidays and gatherings at their beautiful home in New Rochelle NY where her Polish heritage included many meaningful traditions centered around holiday events. There was always a place setting open at the dinner table for an unexpected guest. Brent and Hilery have many fond memories of friends who needed a place at the holidays and to be surrounded by a loving family for Thanksgiving.
Following studies at University of Delaware and Hartford College in Connecticut, Alexandra moved to NYC to begin her first career in the travel industry with a position at KLM airlines in Manhattan. It was there that she met her husband Robert, a graduate student at NYU. By chance and perhaps by providential design that Alexandra's roommates tossed her into a shopping cart as a prank, shoved her into an elevator and hit a random floor number. The elevator doors opened up on the third floor where Robert laid eyes on her for the first time. Following their courtship, they were married in Wilmington, Delaware with family members from both sides meeting at the DuPont Country Club. For their 50th wedding anniversary, Bob and Alexandra took their children and grandson to Delaware to retrace the beloved places where Alexandra had grown up and finally to the Country Club where they married.
During their sixty year marriage Alexandra's professional experience included working in the medical field as a Private Practice Administrator in OB/GYN Medicine in the Bronx and Westchester; then advanced in her career taking the role as Administrator at Montefiore Hospital, Department of Reproductive Medicine. Leveraging her eye for interior design, she helped create a beautiful reception and patient care area at Montefiore. This exemplifies her skill as a professional, all the while adding her personal touch. Alexandra always made the environment she graced a more beautiful place. As an administrator she was known to be tough but fair and incredibly loving to her staff. She was more than a manager to her staff, she was an advisor, life-coach, a shoulder to cry on, a substitute mother, and a lifelong friend.
Alexandra spent summer vacations in Maine with beloved friends and family including her so loved grandchildren and niece. "Ninah" and "Poppi" as Alexandra and her husband Bob were affectionately referred to, shared their time and hearts on the beaches of Maine.
To sum it up Alexandra's commitment and dedication was one of never saying no. She never said no as a wife, a mother, a grandmother, friend or colleague. Alexandra always gave all the love and attention she had to others. She is survived and mourned by her husband Robert Wainwright, Somers, NY, son Brent and his wife Sandra in Ridgefield, CT., daughter Hilery in Somers, NY., and cherished grandchildren Gavin Wilson and Ava Caroline. Alexandra's legacy of friendship, love, generosity, influence and elegance live on in all of the hearts and lives she touched throughout her beautiful life as a wife, mother, friend and colleague. She will be remembered as a gift to all who were blessed to have known her. Alexandra will be dearly missed; but will live in the hearts of those who loved her (and to know Alexandra was to love her)!
In lieu of flowers, the family requests that donations be made in Alexandra's memory to Northern Westchester Hospital [nwhconnect.org] for their excellent and compassionate care. To send condolences, please visit [https://clarkassociatesfuneralhome.com].
Following Alexandra's wishes, there will be no planned visitation or funeral service. A Celebration of Life event is being considered by the family and may be held sometime early in 2023. She will be dearly missed..
Share Your Memory of
Alexandra

4 Woods Bridge Road | Katonah, New York 10536
Phone: (914) 232-3033 | Fax: (914) 232-7896 | Email: info@clarkassociatesfuneralhome.com