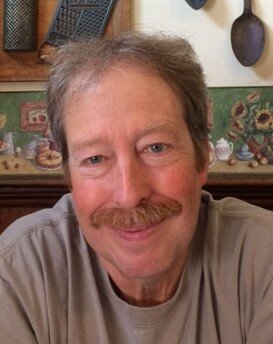 Obituary of Edward L. Ashburn
Edward Lee Ashburn, long-time resident of South Salem, NY passed away suddenly on January 25, 2023. He was 65 years old.
The only son of the late Anderson Ashburn and Sue Shermer Ashburn, Ed was born in North Tarrytown, NY on June 24, 1957, and raised in the Crest section of Tarrytown, NY.
He graduated from Sleepy Hollow High School and went on to receive his associate degree in applied science from SUNY Delhi. He then went on to earn a Bachelor of Science degree in forest engineering at the University of Maine.
Although they'd known each other since high school it would be a number of years before he and his forever love and wife, Arlene "Ozzie" Twohig began dating. But from that moment it was evident to all that theirs was one of those perfect matches. They bought what would become their little slice of heaven log cabin on Lake Kitchawan in early 1986, married in May 1987 and lived together there until his passing.
One of the proudest and happiest moments of his life was when they welcomed their daughter Izzy into the world. He remained a loving and devoted (and sometimes stern) father to her through all the ups and downs one experiences when raising a child, celebrating all the achievements and feeling deep pride for the strong woman Izzy's grown to be.
An avid lover of the outdoors, life was filled with camping trips to Pound Ridge and throughout the U.S., skiing in New England and Colorado, lifetime summer trips to Ocean Isle, NC with extended family and more…always returning to the lake haven where sunsets, boating, ice-skating were shared with Ozzie, many friends and family.
He was known to share many beautiful photos of some of those special moments with blazing sunsets, beautiful night bloomers and eggs standing on end during a seasonal equinox.
Recently retired after 27 years of employment with Fiber Seal of Western Connecticut, he was looking forward to new adventures and time to just relax with his perfect life partner and friends.
Predeceased by his parents and beloved nephew, Will Champlin, he is survived by the love of his life, Ozzie, daughter Izzy, sisters Kit Champlin, Terri Ashburn-Higgins , brothers- and sisters-in-law, many nephews and nieces.
Eddie's love and devotion to his family, sense of humor, friendliness, helpfulness and caring ways will always be remembered by his loving family and friends.
Calling hours will be at Clark Associates Funeral Home in Katonah on Friday, Feb 3, 2023, from 2-4 and 7-9 pm.
A Memorial Service will be held at the same location on Saturday, Feb. 4, 2023 at 11:30 am followed by a procession to the cemetery. Interment will be at South Salem Cemetery, Lewisboro, NY.
Share Your Memory of
Edward

4 Woods Bridge Road | Katonah, New York 10536
Phone: (914) 232-3033 | Fax: (914) 232-7896 | Email: info@clarkassociatesfuneralhome.com