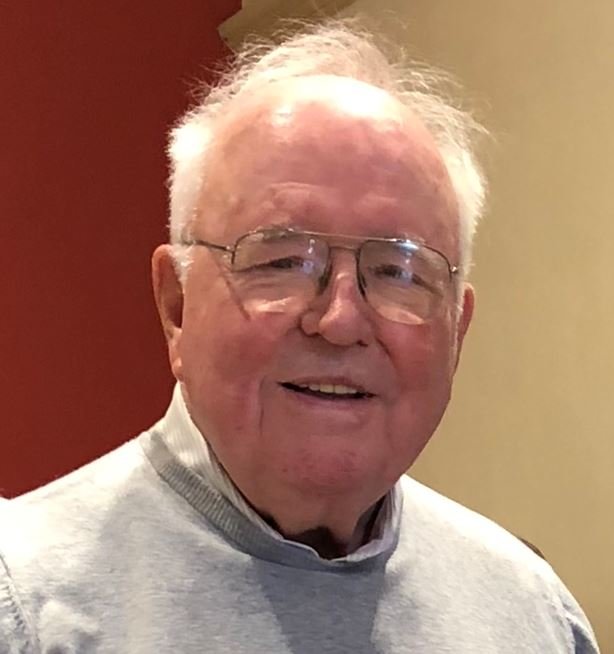 In Memory of
George Leo Mahoney II
Thursday, May 30, 2019
Obituary of George Leo Mahoney II
George Leo Mahoney died suddenly on May 30th, 2019, in Chevy Chase, Maryland, with his beloved wife Rosemary at his side. A cherished husband, father, and grandfather, George leaves behind his wife of nearly 56 years, Rosemary Kane Mahoney of Somers, NY; his children, George Mahoney (Teri) of Brewster, NY, Maura Mahoney (Keith White) of Chevy Chase, MD, and Kathryn Mahoney of Stamford, CT; his grandchildren, Maeve, Honor, and Daniel White, and Luke, Rosemary, and George Mahoney; and his cousin; Joseph Tebo (La Jolla, CA); as well as numerous nieces, nephews, and other close relatives and friends. They will all miss him enormously.
George was born on June 3, 1933, in Washington Heights, New York City, and moved to Somers, New York in 1969, where he lived for the remainder of his life. He was the valedictorian and captain of the baseball team at Manhattan Prep in 1951, and went on to get his B.A. from Manhattan College in 1955 and his M.A. from Columbia University in 1958. He served in the United States Army for two years, and was a history professor at Manhattan College for nearly 40 years. An expert in European and American history, he was a member of Phi Alpha Theta, the history honor society, wrote Somers Confederates: James Wright and His Nephews, and taught generations of students who enjoyed his encyclopedic knowledge, formidable memory, unassuming nature, and quick wit.
He was predeceased by his parents, George and Kathryn Mahoney, to whom he was devoted, and a host of relatives, including many exceptionally close aunts and uncles: Elizabeth, Richard, and Julia Greany, Margaret, Mae, and Raphael Mahoney; and cousins Paul Mahoney and Neil Caplice.
The wake will be at Clark Associates Funeral Home in Katonah, NY, on Wednesday, June 5, from 2-4 and 6-8. The Funeral Mass will be celebrated at St. Joseph's Church in Somers, NY at 10 a.m. on Thursday, June 6.
In lieu of flowers, George's family gratefully requests donations to the Incarnation School in Washington Heights, in memory of George Mahoney, class of 1948.
Share Your Memory of
George

4 Woods Bridge Road | Katonah, New York 10536
Phone: (914) 232-3033 | Fax: (914) 232-7896 | Email: info@clarkassociatesfuneralhome.com